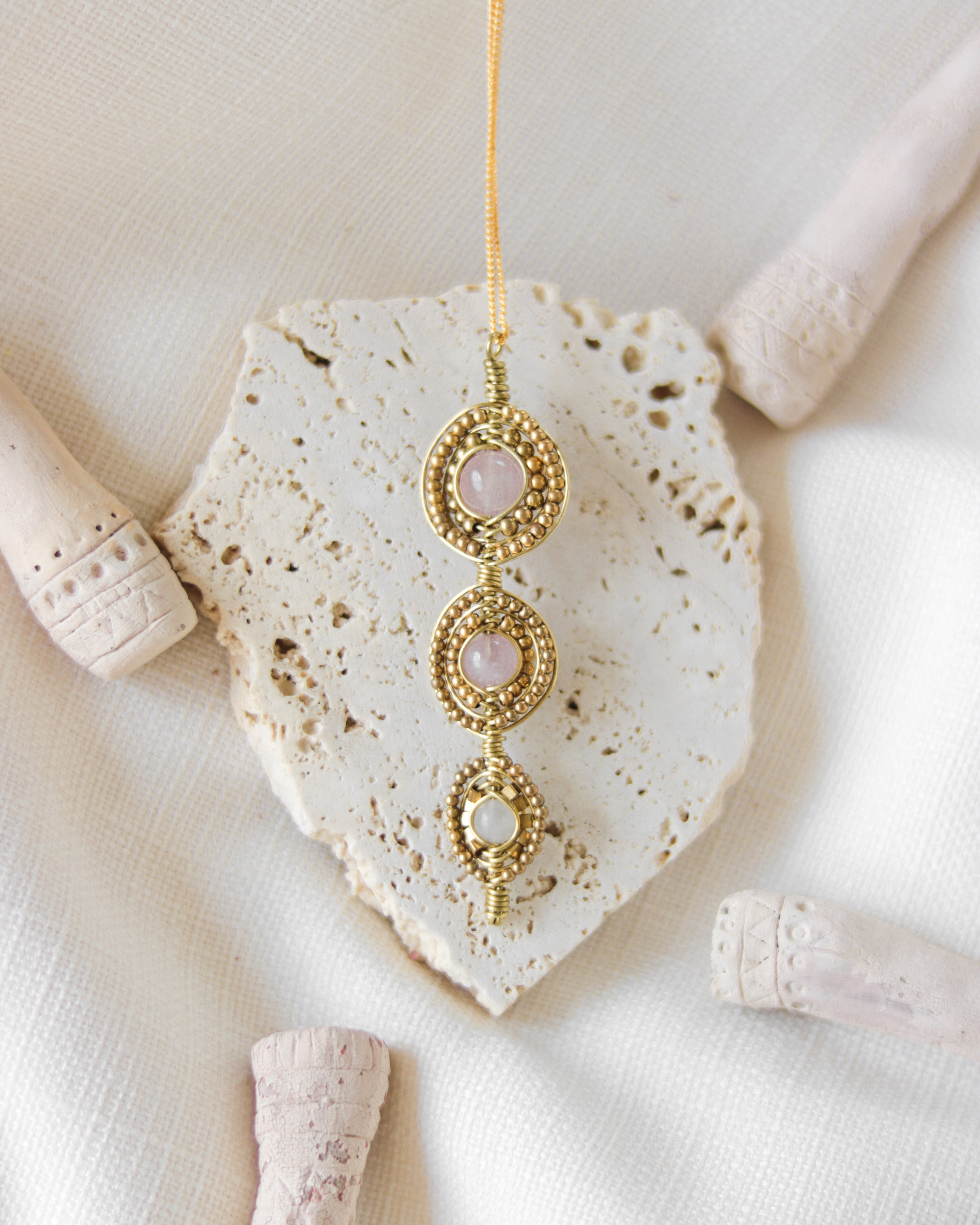 Amorousness amulet
The Amorousness amulet, is the perfect statement to nourish yourself. vibrate in the frequency of love. The uncontrollable love stone, Rose Quartz.
They whisper loving words of kindness & peace. Begging you to fall in love with yourself. They are tenderness & self-care.
This neckpiece is custom made just for you. Please allow 1 week for your order to be created and shipped.
Product details:
• Rose quartz
• Brass & brass chain
The length of the neckpiece is 70 cm.